We have returned from our annual trek to Northern California, participating in the
Stitches West show
. 2015 marks our 6th year of another successful show, collecting 550 donated hats, shipped from the show floor directly to benefit cancer centers and hospitals in the West Coast region.
We also raised close to $1500 in donations. 100% of donated dollars are used to fund our shipping & handling expenses.
West contributions enable us to send another 4,500 hats! Thank you!
We brought our
Designer Invitational pattern line
back, with a bit of a different presentation twist. A few of our popular hat pattern selections this year.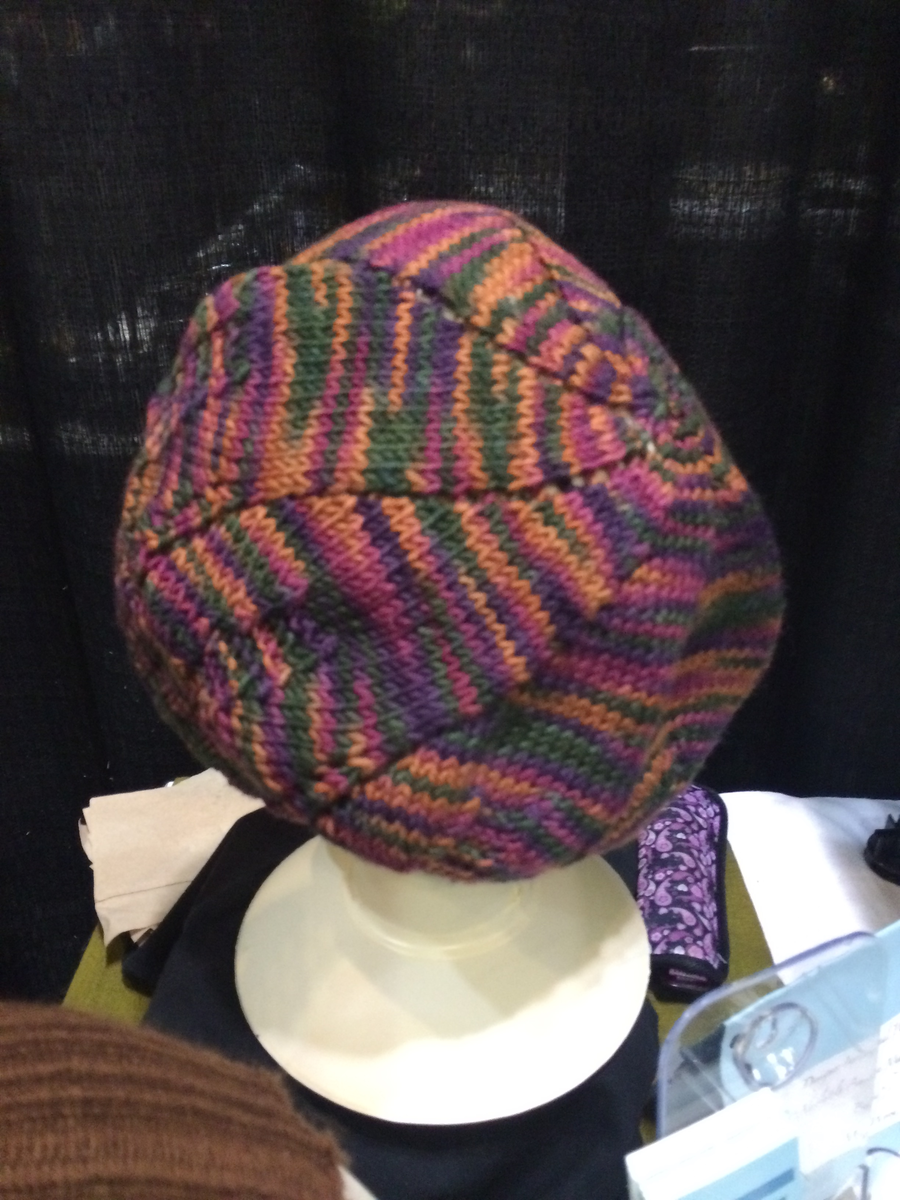 All photos copyright 2015: Halos of Hope
While our
signature shark hat pattern
is always a big hit in Santa Clara, thanks to San Jose Sharks hockey fans. This year the team played on Saturday night, in the Stadium Series vs. the LA Kings. So…we put our shark hat in the Friday night Fashion Show.
Stitches' host hotel was a post-game hangout, to allow the traffic around Levi Stadium to clear. Our host, Benjamin Levisay, CEO of
XRX, Inc
, sported a Sharks jersey for part of the evening.
Most importantly, we announced our
2014-15 Person of the Year
at Saturday's Student Banquet. It was a treat to have Theresa Kotanchek join us onstage, wearing the scarf she won at last year's Stitches Midwest raffle. Uniquely made by Betsy Hershberg, of
Studio B Knits
, and Betsy's Beads, the raffle raised close to $1,000 to benefit Halos of Hope.
Betsy was a natural choice to win this award! Congratulations!
Thank you to all who supported us in Santa Clara.
Look for our next In Stitches update from the
Midwest show
in August, 2015.